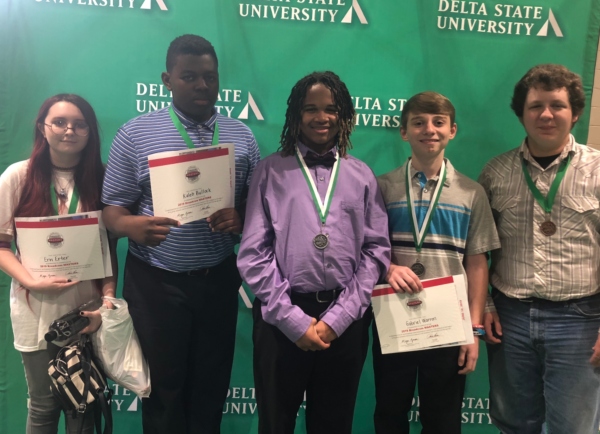 Seventeen Yazoo County Middle School students recently competed with students from eight other counties in the Region III Science Fair held at Delta State University. With over 150 projects from students in 7th-12th grades, YCMS was pleased to have 5 winners in their respective categories. Winners include:

Erin Erter- 1st Medicine and Health
Kaleb Bullock - 1st Organic Chemistry
Elbert Thomas - 2nd Robotics and Intelligent Design
Gabe Warren- 2nd Engineering and Mechanics
J.T. Yates- 3rd Organic Chemistry

The Broadcom Foundation which recognizes rising stars in math, applied sciences, technology, and engineering, selected ten projects from 7th and 8th graders as top science fair projects at the fair. YCMS had three of those ten projects. Awards went to Erin Erter, Kaleb Bullock, and Gabe Warren.

Erter, Bullock, Thomas, Warren, and Yates are now eligible to compete at the state level in April at Northeast Community College.